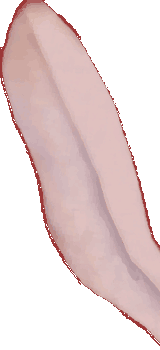 The Book vs. the Film
The Joy Luck Club was published in 1989, and the film adaptation was in 1993. It may be a bit of a cliché for me to say that I like the book better than the film, but with Amy Tan co-writing the screenplay, I had higher expectations. Let me discuss a couple of points that I disliked the most.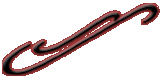 The film obviously had to be edited to run within a reasonable time and to avoid confusing viewers. However, it cut down the story almost viciously with respect to the men who were originally in the book. Perhaps they wished to avoid the impression of man-bashing, since only June's father Canning and Waverly's boyfriend Rich were major male characters who were really good. Or perhaps, anticipating a mostly female audience for the film, they chose to concentrate on the women. However, the death of Rose's brother Bing at the beach was a pivotal event that got discarded, and Ying-ying's oblivious husband Clifford who presumptuously renamed her Betty and kept trying to put English words into her mouth was deleted, even though their relationship had made their daughter Lena's life a miserable series of mistranslations and miscommunications.
In fact, to me, the film totally belittled Lena's marital problems. There was no mention of her phase of anorexia in her youth, other than a passing remark about her being unable to eat ice cream. There was minimal elaboration about her relationship with Harold, a jerk who repeatedly made a big show about being "equal" with her by making lists and keeping payments separate, while actually treating her unfairly and denying her equal pay and recognition for making his architectural firm successful. She looked like she was whining about the ice cream and the open window for no reason. In fact, what the film took away from Lena's story, it seemed to give to Rose's story with Ted, and her mother telling her that Rose has taught herself and her husband to feel that she's not worthy, not equal nor good enough for him.
The Mothers and their Daughters
Suyuan and Jing-Mei (June) Woo
An-mei Hsu and Rose Hsu Jordan
Lindo and Waverly Jong
Ying-ying and Lena St. Clair
---
The Mothers and their Daughters
Suyuan and Jing-Mei (June) Woo
An-mei Hsu and Rose Hsu Jordan
Lindo and Waverly Jong
Ying-ying and Lena St. Clair